In these times of great turmoil inside Tibet, it is easy to forget that nothing is permanent except change. As empires rise and fall, so do dictatorships. Oppression, after all, is impermanent too.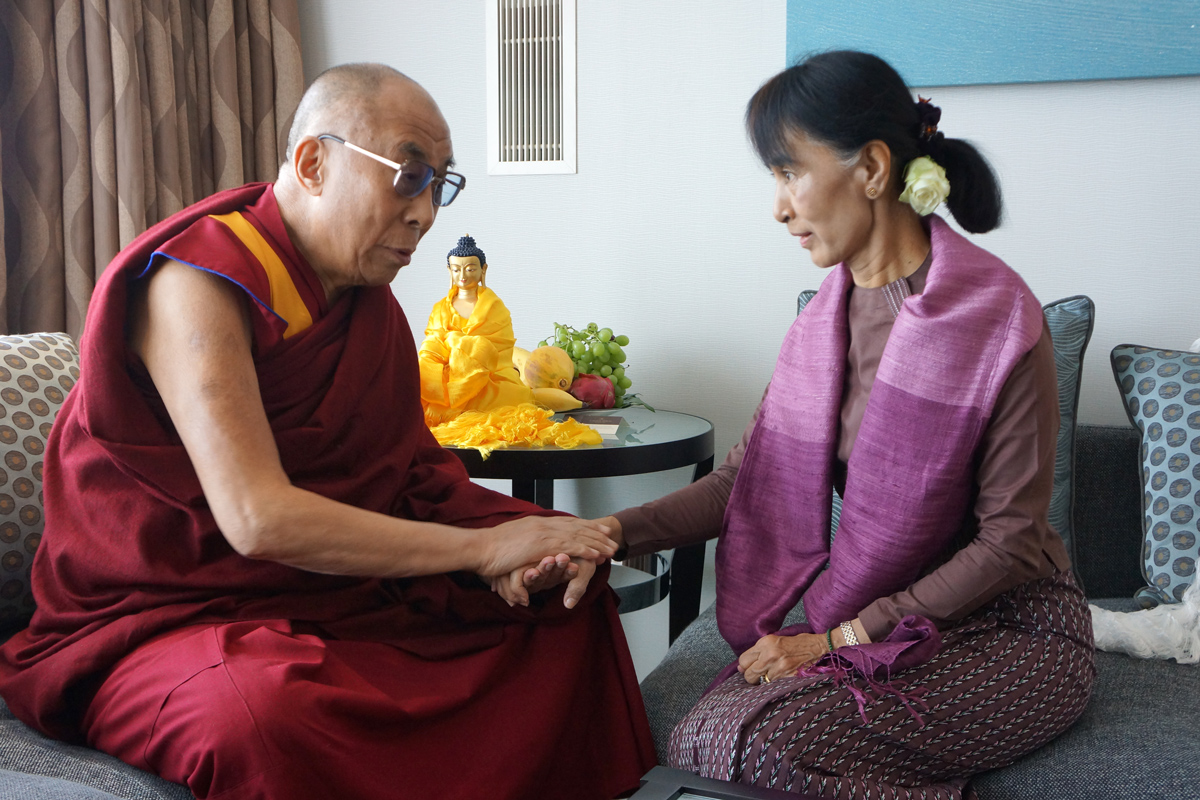 Last week we witnessed a quiet moment that serves as a profound reminder of this basic truth. After almost two decades of living under house arrest, Burma's pro-democracy leader Aung Sun Suu Kyi was able to travel to Europe this month to deliver her belated acceptance speech for the Nobel Peace Prize, an award she won in 1991.
Last Tuesday in London, on her 67th birthday, she met with her fellow Nobel peace laureate His Holiness the Dalai Lama. This meeting between two global peace icons – and two of the most inspiring leaders of our time – was a moment of triumph for truth and justice.
His Holiness the Dalai Lama will also celebrate his birthday soon. Next week on July 6th he turns 77 years old. It is hard to think of any living individual who better represents the ideals of peace, hope, and compassion. As a leader, visionary, philosopher, environmentalist, reformer, and peace activist, His Holiness' monumental contribution to humankind has touched us all.
Born in a remote corner of eastern Tibet in 1935 and educated in the grandeur of Lhasa's Potala Palace, his life – and that of his nation – was turned upside down when Tibet was invaded by China in 1949. As Chinese troops massacred Tibetans, stole their land, looted their wealth, and razed their temples to the ground, the young Dalai Lama was called upon to lead his people. 

Instead of resigning to a life under Chinese control, he risked everything to flee his beloved homeland. His dramatic escape to India, from where he could continue to lead his people in their freedom struggle, was a visionary decision and has denied the Chinese government the power to control his activities.
Ever since he moved into a humble residence in Dharamsala at the age of 24, His Holiness has dedicated every waking hour to the cause of his people, and indeed to the well-being of all sentient beings. In his effort to promote world peace, religious harmony, and universal responsibility, he has traveled across continents, given thousands of talks, written hundreds of books, and educated millions of people. 

Everywhere he travels, the Dalai Lama brings inspiration and rekindles our hope.
As he multiplies kindness and compassion around this world, his own homeland remains in chains. His people are going through one of the most difficult periods in Tibetan history. His Holiness, always undefeated and hopeful, recently told a reporter in London, "The Tibetan spirit is very, very strong – it will remain."
While this is true, we must continue to invest in the Tibetan freedom struggle and complement His Holiness' tireless work to ensure the Tibetan spirit remains strong for generations to come. In addition to waging hard-hitting campaigns and actions that raise China's cost of occupation, at SFT we are equipping young Tibet movement leaders with the vision, strategy, and skills to advance the cause of Tibetan freedom.

Please donate to SFT's innovative Youth Leadership Program in honor of His Holiness's 77th birthday: http://sft.convio.net/site/Donation2?df_id=2000&2000.donation=form1
This year, you can also donate your birthday to SFT as a gift in honor of His Holiness's birthday. To do so, please fill out this simple form and we will contact you two weeks before your birthday with instructions on how you can fulfill your pledge.
Your generous donation will help cultivate young leaders whose vision, dynamism, and hard work will bring us one giant step closer to Tibetan freedom.
Thank you for your support and generosity. Tibet will be free.
In Solidarity,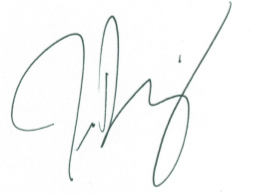 Tendor
Executive Director
P.S. To make a donation in honor of His Holiness's 77th birthday to SFT's Youth Leadership Program, please visit: http://sft.convio.net/site/Donation2?df_id=2000&2000.donation=form1